The Border-Gavaskar Trophy starts in four days and all the talk has been around the Indian spinners so far. The Australians have started prepping for the likes of R Ashwin, Ravindra Jadeja, Kuldeep Yadav and Axar Patel ahead of the Nagpur Test that starts on February 9. India, on the other hand, would be training to deal with a pace-heavy Aussie attack. It is true that Indian pitches offer spinners more assistance but the pacers are never completely out of the picture, even in India. In fact, Ishan Sharma, Jasprit Bumrah, Umesh Yadav have had great success at home from 2016 to 2020. Australia will be highly dependent on their pace attack to do as much damage as possible. They possess a lot of fire in their fast bowling department. Let's look at each one of them with a close lense.

Also Read | IND vs AUS: Top 5 Greatest Test Battles between India and Australia

Pat Cummins
Pat Cummins does not just the lead the Australia Test side but also the pace attack. He is fast, furious and quite disciplined with this lengths. He is tough to handle in any condition. Cummins' strength lies in the fact that he can bowl long spells and at good pace. He keeps pitching on one area using different delivery points which can make things difficult for the batters. 
On this day last year, one of the most remarkable bowling performances in Test history!

Josh Hazlewood and Pat Cummins combined for nine wickets as Australia bowled out India for just 36 in Adelaide!

The hosts would go on to win the Test by eight wickets. pic.twitter.com/YBVFJ0vnY8

— ICC (@ICC) December 18, 2021
Josh Hazlewood
Josh Hazlewood is another pacer in Australian bowling department who keeps it tight and does not let you score freely. Hazlewood and Cummins are like faster version of Glenn McGrath. They keep pitching on one good area again and again and again, just like the Aussie great. Additionally, they have extra pace on the ball. Because of their height and strong built, they manage to get extra bounce on the ball which can prove to be threatening for the batter especially while playing on the front foot. Hazlewood is a proven partnership breaker and would be key to Australia's chances.

Mitchell Starc
Watch out for Mitchell Starc's first spell. He is known for breaking the back of the opposition's batting lineup in just his first over. He did it in Ashes last time and he did it vs India in 2020-21 series too. Starc loves it when the red cherry swings in air. He pitches it full in his opening spells, targetting the toe of the stumps and when he gets it right, you cannot do much as a batter. His genius lies in his ability to swing it both ways. Unfortunately for Australia, he is recovering from a finger injury and may not be available for the first Test at Nagpur. But Aussies will hope and pray that he returns as soon as possible. 

Also Read | IND vs AUS 1st Test: Virat Kohli's Two Biggest Threats in Australian Camp

Cameron Green
Cameron Green is among the best all-rounders in world cricket at the moment but like Starc, he is also recovering from a broken finger. Green has lesser pace than all bowlers in the list but what makes him special is his maturity as a fast bowler. In the last Border-Gavaskar Trophy, he went wicketless but he had come to close on many occasions to taking wickets and troubled the batters consistently. His strength is his line and length and ability to surprise batters with extra pace and bounce every now and then. If he gets a pace-friendly wicket at some stage, he will definitely shine with the ball in hand.
Scott Boland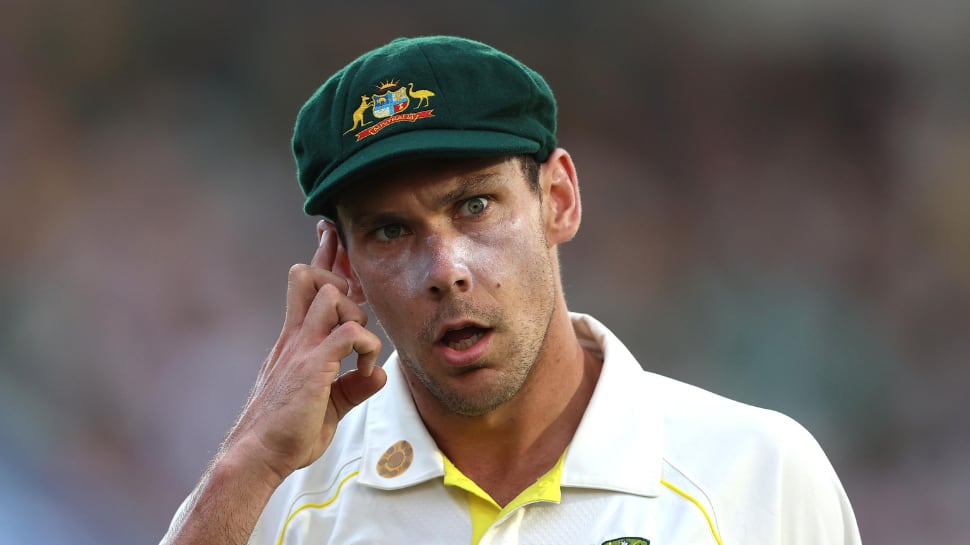 In just 6 Tests, Scott Boland has made a name for himself and has travelled to India to play here for the first time. Boland has taken 28 wickets in these many matches and is expected to play the first Test with Starc and Green likely to miss out. India must not prepare a pitch for the fast bowlers as Boland then becomes doubly dangerous and almost unplayable on such surfaces. Making his Test debut at age of 32, Boland demolished England batting lineup in Ashes as he finished with a spell of 6 for 7. He may have played just 6 Tests so far but Boland has a wealth of experience, playing domestic cricket back home.