Art history comes alive when you are with Chennai-based artist R B Bhaskaran. As a frontrunner of the Madras Art Movement, Bhaskaran has not only witnessed the evolution of art in the country but also the paradigm shift in the way society now views artists.
"My early work saw my attempts to depict Hindu symbols and gods such as the Shiv ling, trident, Ganesha and Muruga, in an unconventional sense. We were the pioneers of modern Indian art and we were trying to derive a new direction," says Bhaskaran.
The Madras Art Movement of the 1960s, which heralded the notion that Indian art should not be defined by a specific set of rules, was not confined to that city or creative form alone. "Such breakthroughs were happening all over the country which was emerging as a new nation. Literature, painting, sculpture, architecture — the movement had taken off in every field and cities such as Kolkata and Baroda."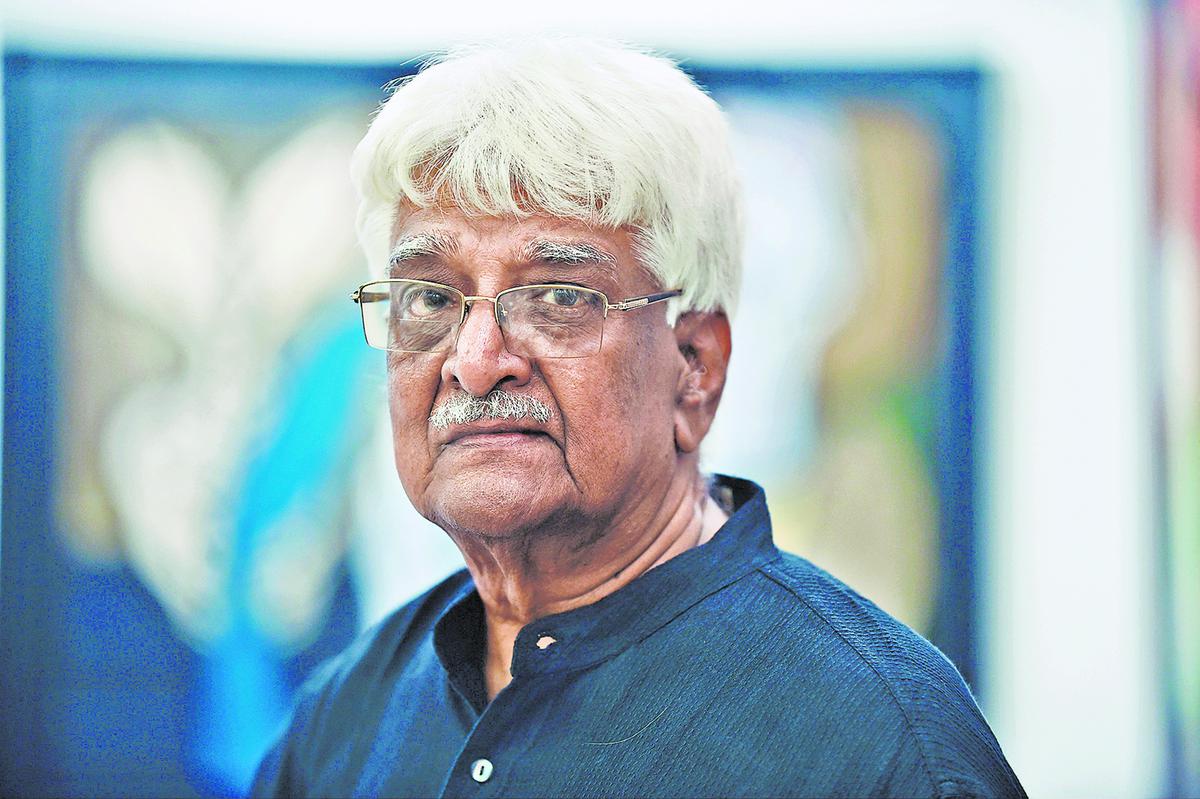 The newly formed government supported these causes by establishing two major art institutions (Lalit Kala Academy and National Gallery of Modern Art) and awarding fellowships and scholarships to artists.
As a result, says Bhaskaran, Indian artists found themselves on a global stage, eventually becoming highly sought after at international art auction houses.
He talks about a time when cities hardly had a single gallery to showcase the works of artists, whether up-and-coming or established. "My first show in Bangalore was in the late 60s, at Kritika Art Gallery on St Mark's Road, run by Mrs Dayaram. At the time, her small place was the only space where an out-of-state artist could display his work to the people of Karnataka. There's a huge difference now, both here and in other cities," he says.
There certainly is. Spilling onto multiple halls, as many as 197 works by the artist are on display at Chitrakala Parishath. People, profiles and the fluid feline form, in vivid colour and varied poses and shapes, vie for attention.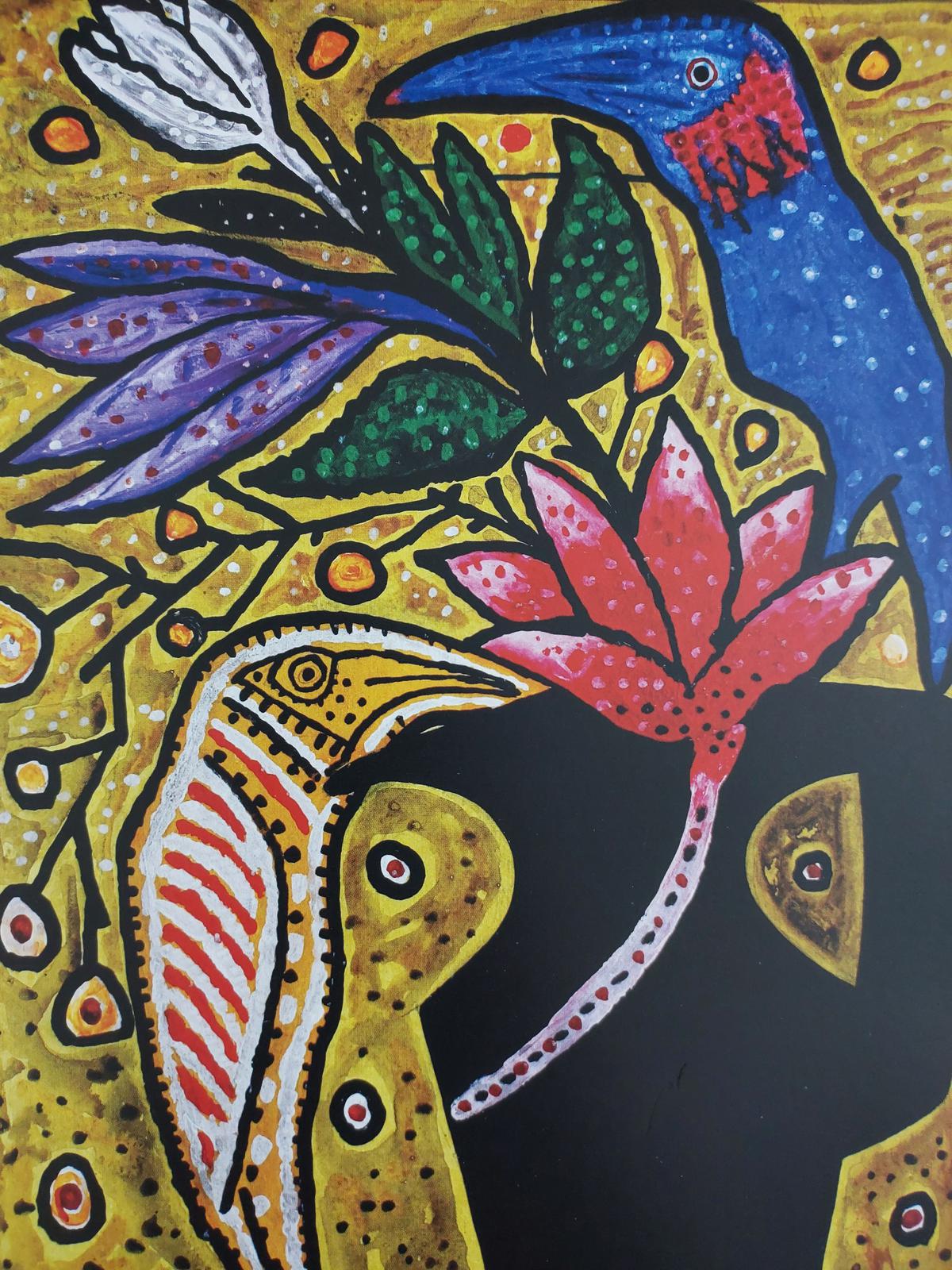 "I was doing a demo of a cat inside the classroom for my students. Cat lovers and people who loved my depiction of cats, encouraged me to work on them. The other thing that captured my imagination was wedding photographs on display in peoples' homes," says the artist, talking about his inspiration and recurring forms in his work.
"Photographs hold a lot of value in a house, not just as memories, but even in the way they are presented. Images on a wall living inside a home became something I captured with my art," he says, adding, "I make people as they come into my canvas with no reference to their costume or place."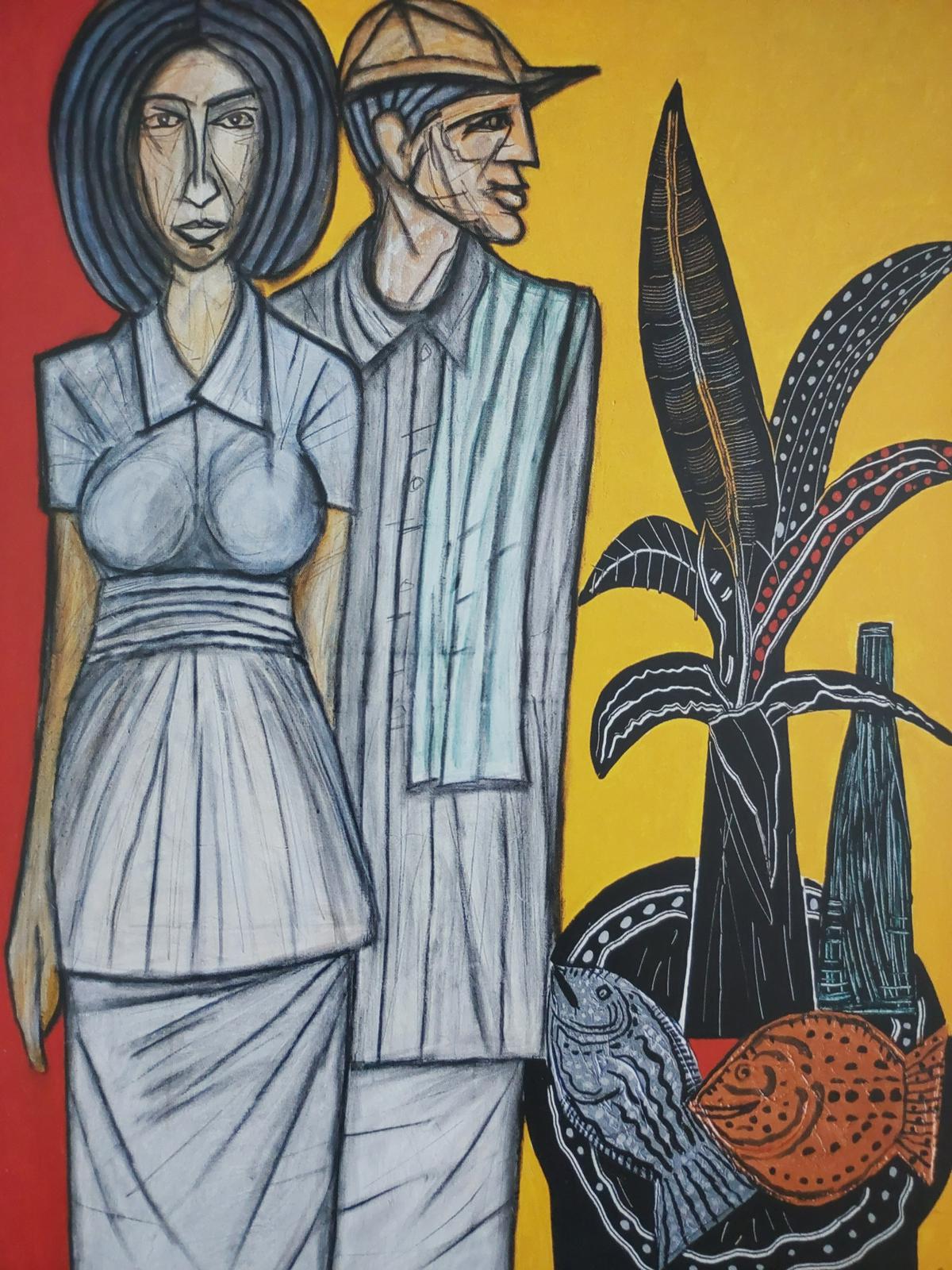 Looking back at the evolution of his work in the six decades of being an artist, Bhaskaran says, "It's an intellectual dialogue, a mark of registration of your thought, your actions, your environment and your resources at that point of time. There is an intellectual dialogue within yourself. Then, you put it up in a two-dimensional form and another debate starts in terms of colour, space and content. It's a cycle, an ongoing dialogue."
Having faced opposition from his family when he set out as an artist, Bhaskaran is delighted by the myriad career options in art that are available today. "There are far more opportunities today with job-oriented art courses that people are comfortable with their children getting into this field. Art direction, theatre, ceramic, textile and interior design; even if jobs are not available, you can practise on your own. Back then, there was no demand or awareness."
The retrospective on R B Bhaskaran will be on at Chitrakala Parishad till April 9, 2023.